As We All Love Playing Games For Freshen our Mind. We have different Devices To Enjoy Gaming Which Includes Smartphones, Computers And Gaming Consoles Like XBOX And Playstations .Playstation Is One Of The Most Popular Device Among Us To Play Games As It Provides High Graphics Gaming Experience  And Make Us Feel Like Real Game Play But Not Everyone is that Much Lucky To Get His Hands On  Expensive Playstation Devices  And Enjoy An Adventurous Level Of  Gaming.  As You All Knows Emulators Are Those Applications Which Creates Environments That Fools The Softwares that The Application Are Running On Their Preferred Hardware And Makes You able To Run Desired Format You Want.
So Here In This Article I Will Let You Know Some Playstation Emulator Apps For Android Which Let You Run Some Awesome Playstation Games On Your Android Device and provide You A Great & Smooth Gaming Experience Just Like Play station.
Best PSP Emulators For Android
PPSSPP – PSP Emulator
It Is One Of The Most Famous And Longest-Lived  PSP Emulator For Android. It Will Let You Run Some High Quality Playstation Games On Your Android. It is A Light  Weight Android Emulator Application Which Let You Enjoy A Large Variety Of PSP Games With  High Graphics GamePlay On Your Android Device.It Does Its Job In a Well Manner. It Is Compatible With The Wide Selection Of Hardware And Can Play More Variety Of Games Then Any Other Android Emulator, It Will Work On Android 2.3 And Higher Android Versions. There Are Number Of Limited Ads But If You Feel Annoyed By These Ads You Can Opt For Their Premium Version. PPSSPP Is The Most Downloaded PSP EMulator On Playstore Having Approx 60 Million Downloads.
AWEPSP
AWEPSP Is An ANother Awesome PSP Emulator App Available For Android Devices. It Is Not Strong As PPSSPP but Does It Works Well While Comes To Emulating PlayStation Games On Android Devices. AWEPSP Also Supports Network Gaming.It Is Said To Be A clone Of PPSSPP Emulator But It  Doesn't Have As Cool features Like PPSSPP Emulator. It Provides a Good Experience While Playing A Limited Number Of Games Not All Games Works Good While Using AWEPSP Emulator. AWEPSP Offers Smooth And Neat experience On Most Of The Games And Can Support Most Of The File Formats. UI Isn't Good As PPSSPP But AWEPSP Do Its Works With Satisfaction.
ePSXe For Android
ePSXe  Is Also One Of An Outstanding PSP Emulator to Play PSP Games On Android. It WOrks On Mobile As Well As Tablet Too. It Provides A Great Simulation  Of  PlayStation Remote On Android Device. ePSXe Makes Your Android Device Able To Play PS Games With An Awesome Graphics And Digital Sound Quality. It Also Have An Option to Save And Load the Game.It Has 4.4 Rating On PlayStore And Approx 1 Million Downloads And Counting.
PSP Emulator
PSP Emulator Is Also An Another Option To Play pSP Games On Android Device. It Has An Easy and Useful Interface Which Makes Our Android Device Capable Of running PlayStation Games With Ease. It Has An Accurate Timing Between Game Play And Sound.It Is Compatible with Most Of PlayStation games. All You Have To Do Install This PSP Emulator App on Your Device And you WIll Enjoy The Realistic GamePlay. It Is Compatible With Android 2.3 And All The Higher Versions.
ULTRAPSP
This Is One Of The Most Compatible PSP Emulator Out There. Most Of The PSP Games Will Run Smoothly By Using ULTRAPSP. It Gives You An Awesome User Experience. It Can Run Even Those Games Which Cant Run By Any other PSP Emulator. It Also Have Some Custom Settings Within The App.
RetroArch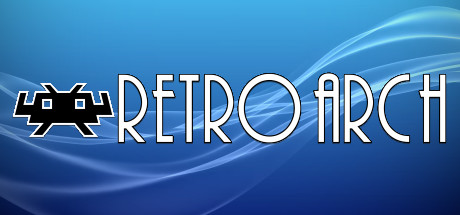 RetroArch is one of the most coolest  psp emulator for android device.  It can actually let you enjoy a ton of different gaming systems on your android system. RetroArch uses the Libretro system. It essentially runs plugins that act as emulators. So RetroArch can do anything from SNES to PSP, as long as you have the necessary plugin. The emulator seems to work fine in most of he android devices , but like most, there are compatibility issues here and there. There is also a learning curve, as the system is quite complex. Still, it is a good test and is completely free and open source.
Rocket PSP Emulator
Rocket PSP Emulator is one of the most used psp emulator for android. It is relatively new thats why having different bugs, and its compatibility is just ok. It uses the open source project PPSSPP to have many of the same features. This includes saving and loading states, a software controller and, again, decent compatibility. We had no overwhelming problems during our tests. However, you may want to try something a little more mature, like PPSSPP itself. Still, in case it doesn't work for you, it is still an option. It is completely free with ads included. There are a lot of PSP emulators like this. You can search on Google Play and throw a rock and hit other people like that. This is not bad, but neither is it special.
Final Words
These Are The Best Emulator Apps For Running PSP Games On Your Android. Hope, The Article Helps You In Running The PSP Games On Your Android Without Any Trouble. If You Have Any Query Comment Below We Will Try Our Best To Solve It For You.